This modern designed home was the epitome of elegance, contrast, and functionality.  This home featured a modern style exterior with asymmetrical rooflines that translated to vaulted ceiling on the interior of the home as well.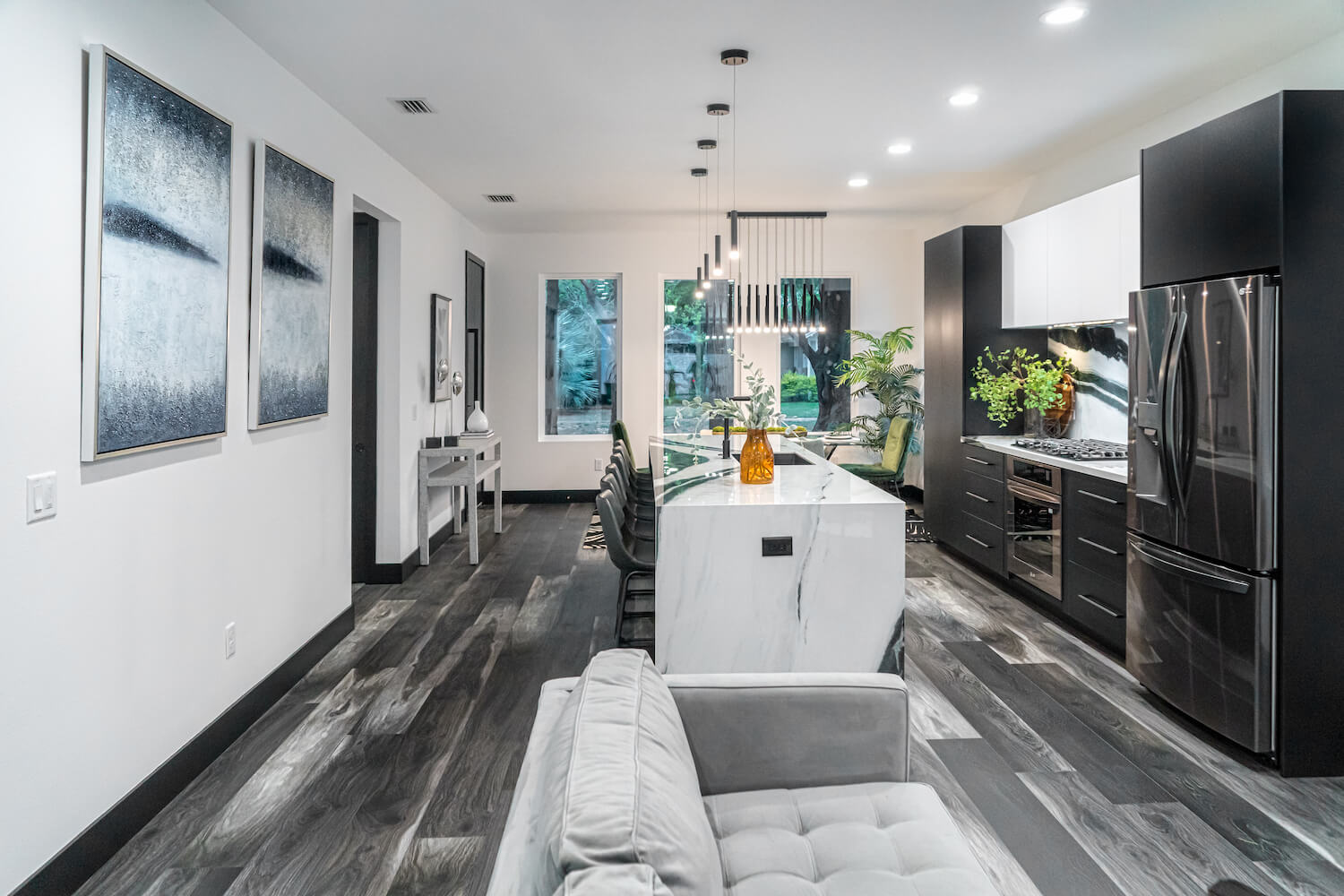 The main living area was 1500 sq ft and was an open concept perfect for entertaining guest, and made the space feel bigger.  There was a detached dwelling of 550 sq feet that included a full kitchen, bathroom , and bedroom which could be used as a guest suite or income property.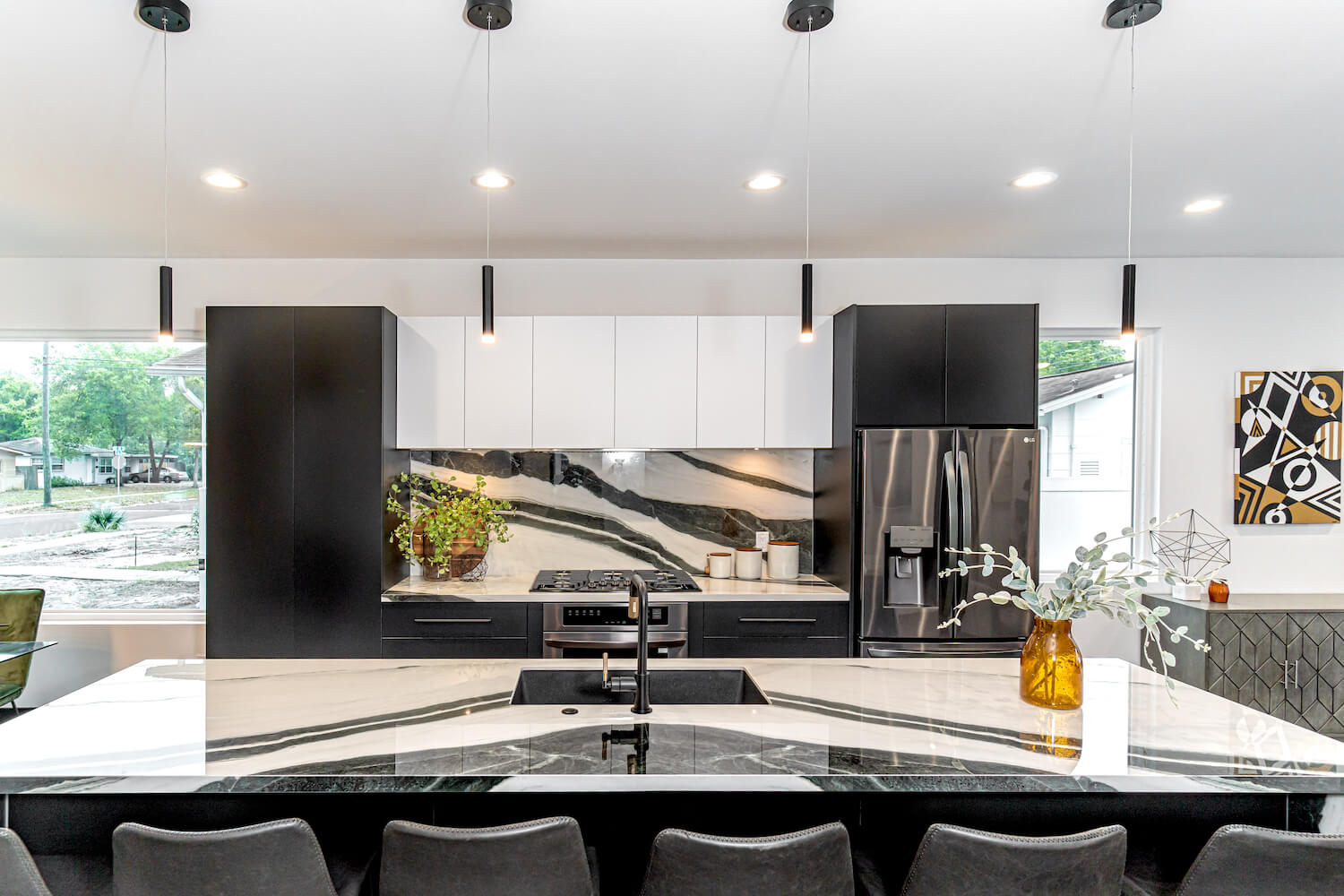 Some of the biggest highlighted features of this design included a beautiful sleek porcelain countertop and backsplash that flowed seamlessly in the kitchen.  The lighting fixtures gave an extra pop to the modern vibe and complimented the space with fun geometrical shapes in each room.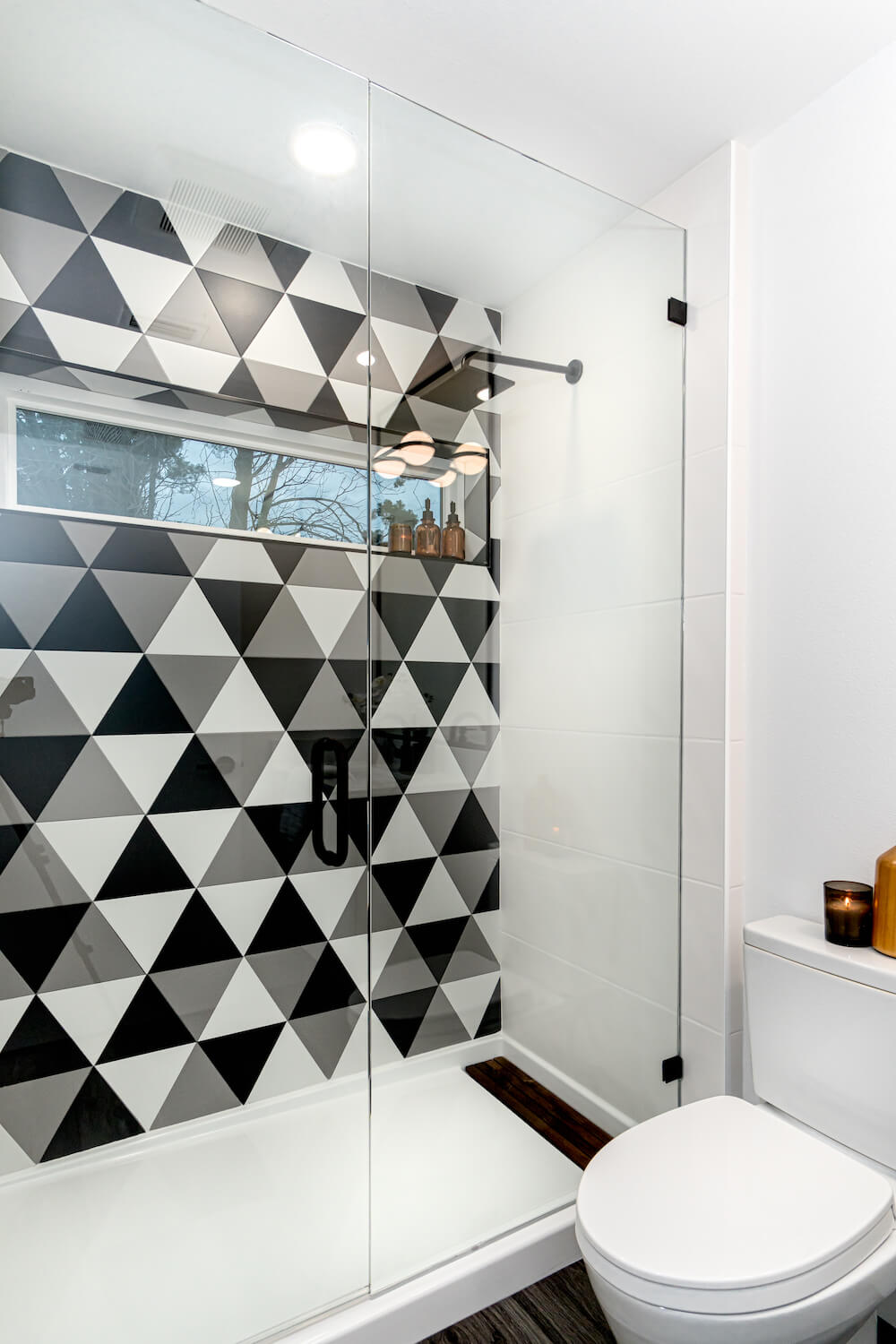 We also can not forget about the dimensional shower tiles and patterns that made each bathroom feel like a five star resort!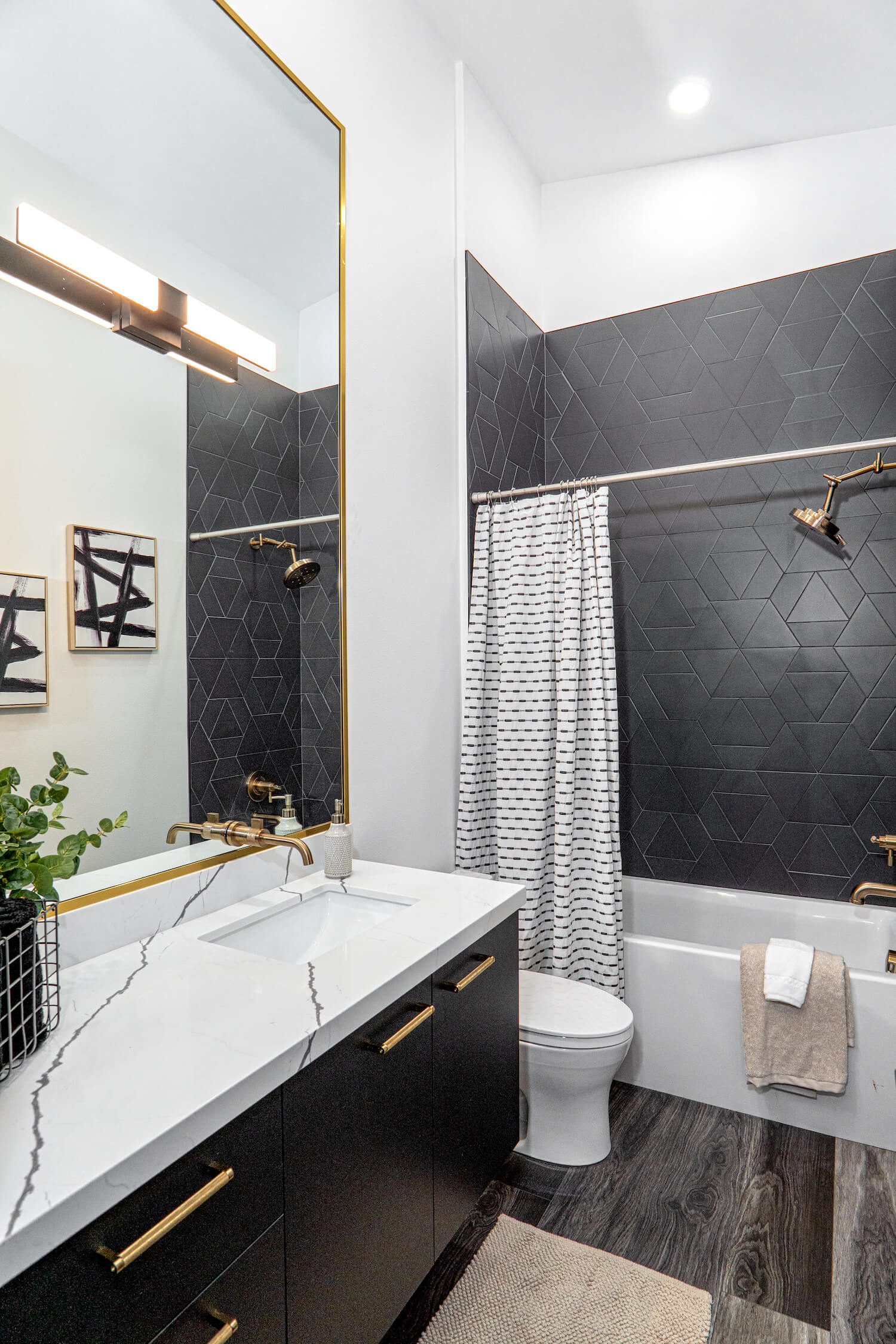 Our clients were full of energy and personality, and we wanted to infuse that same feeling in the home.  Bold contrast, great use of space, and fun atmosphere helped create this Dream Home.