This modern dream home was full of sophistication and fun with shapes!!! Our homeowners were making the move from Brooklyn New York and did most of the design from afar!  They put so much trust into our team to create their vision and go bold with some of the design choices.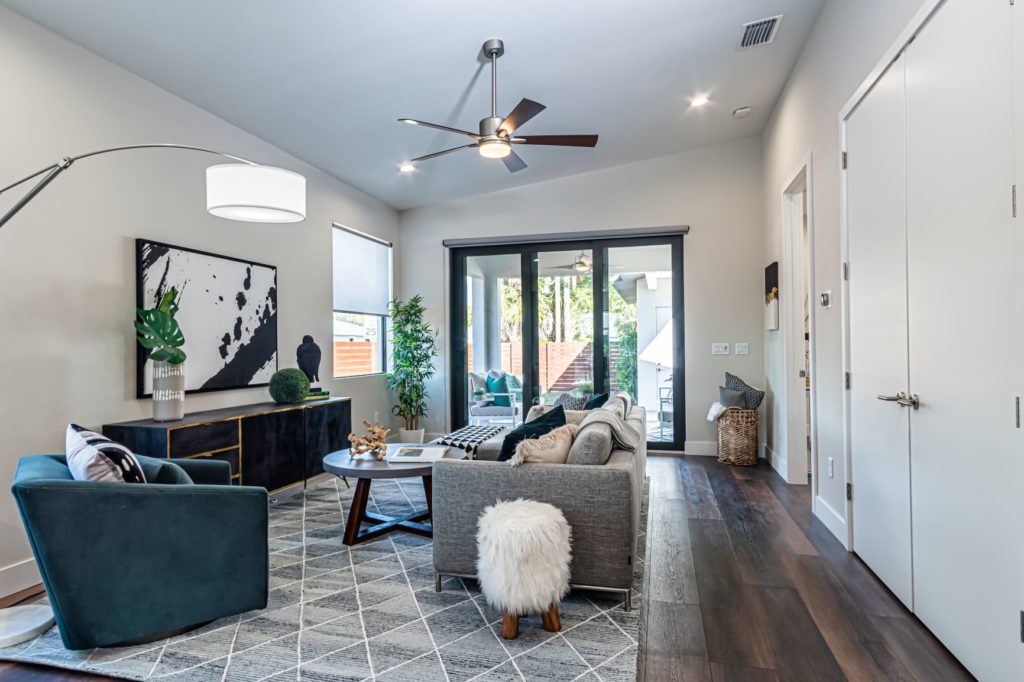 The exterior aesthetics of this home were the epitome of a modern design.  From the Asymmetrical roofline, to the defined lines of the entry and massive windows that brought in tons of natural light.  After doing inspiration tours with our family, we learned that they like darker tones and geometrical design elements. St. Pete is known for its hexagons and we knew we had to put that staple shape into our home design.  The backsplash on the kitchen, the details of the darker textured cabinets, all created a unique modern vibe right when you walked in the front door.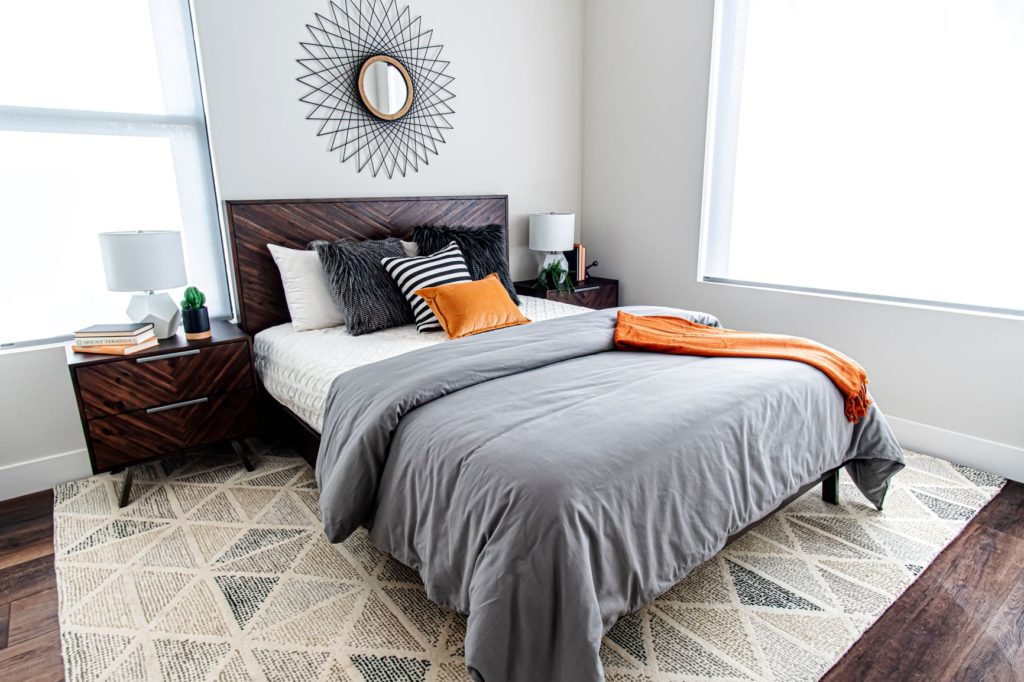 The other important aspect to this design was creating an outdoor space for them to relax and have room to entertain. Moving from a small apartment in the city this is the first time our clients have their own yard!!! We made sure they would love this home from inside to the outside. The layout included a sizable covered back patio that created a lounge area for them to relax and hang out with friends.  We also wanted to create some fun which was accomplished with lawn games Kuub and cornhole, and of course, a hot tub secluded with a privacy wall.  We wanted this space to have a rooftop Brooklyn vibe and make them feel right at home.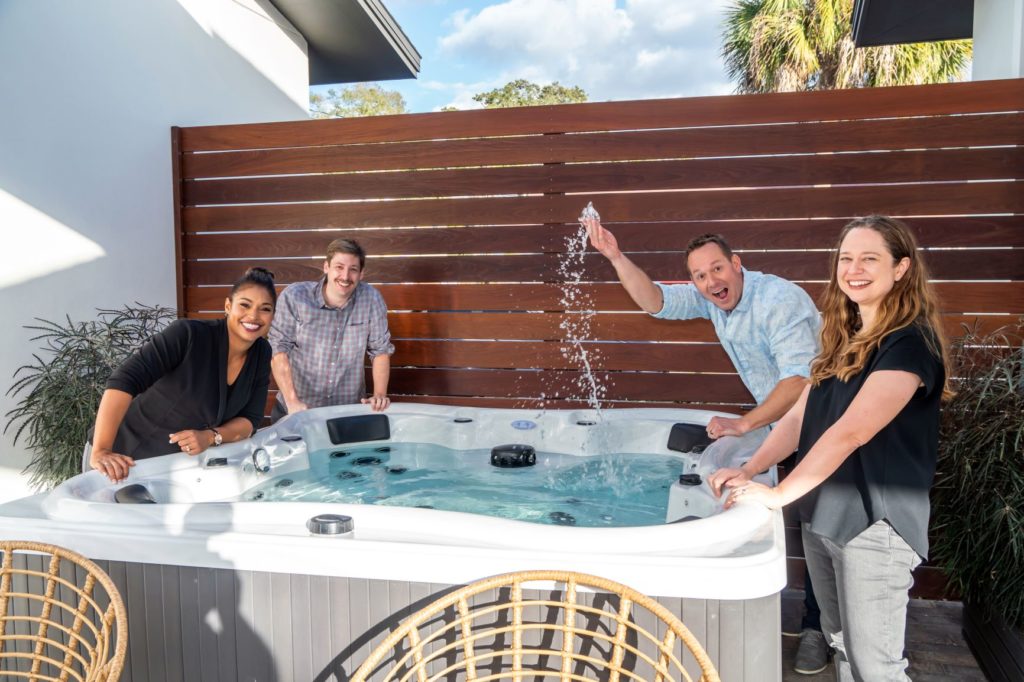 Special thanks to Kasper Modern, Kichler Lighting, Dwell Home Market, and Lawson Windows*****