Behind the Design!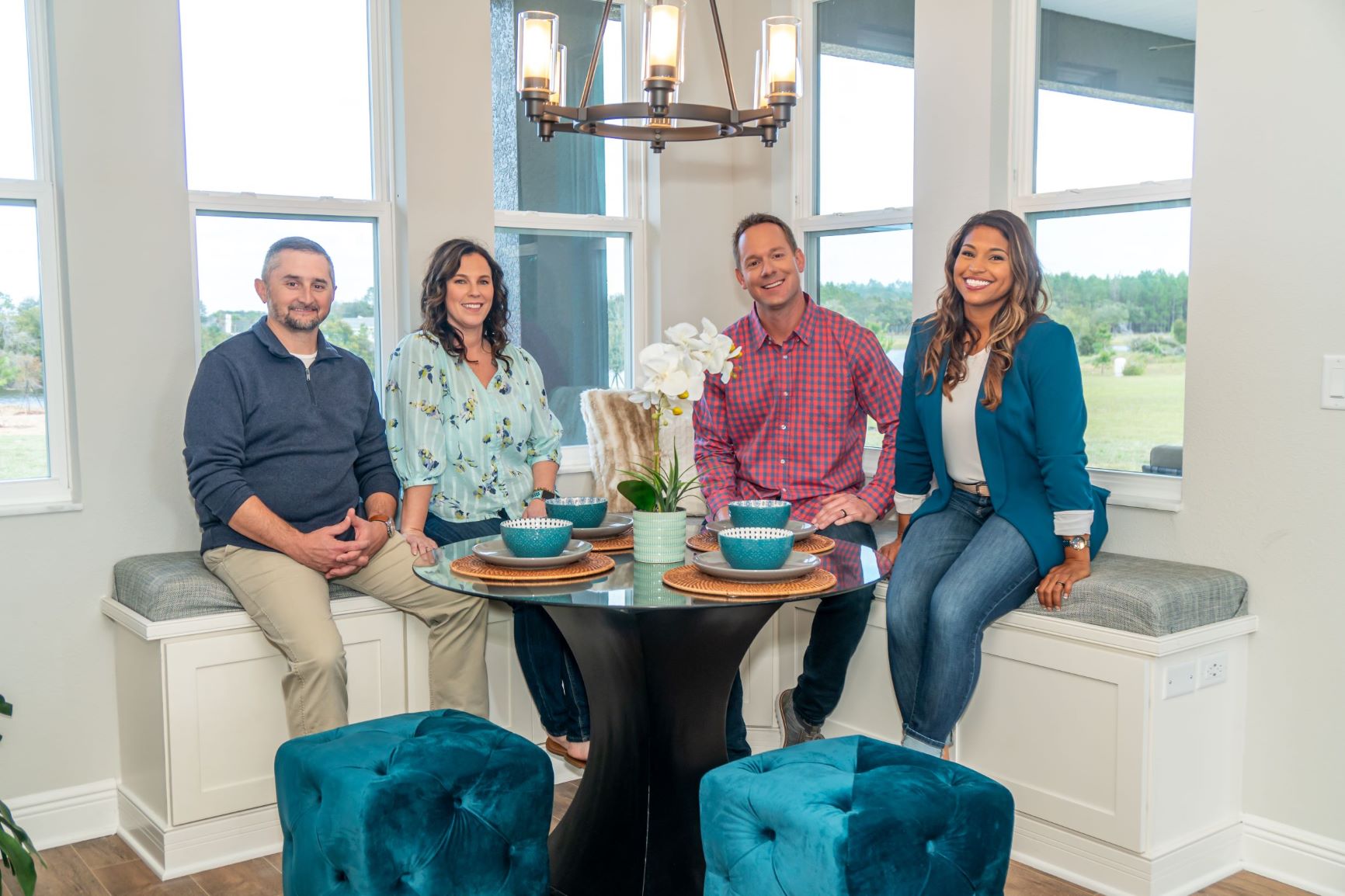 This project was especially fun because I got to work with this couple from finding the perfect lot, to them moving into their dream home. One unique aspect with this family is that they have moved over six times in the past decade and we took pieces of things that they loved in each of their previous homes. Although this was an overall farmhouse design aesthetic, there was a bit of eclectic and a little bit of glam.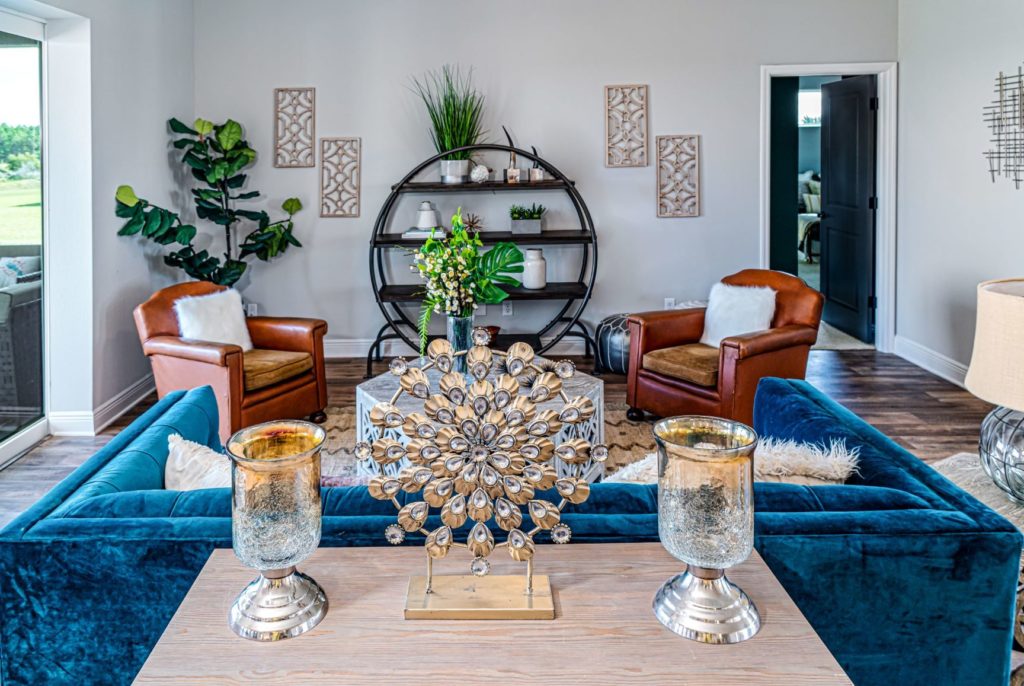 The overall goal was to keep warmer tones such as the natural wood vinyl plank flooring, and the darker light fixtures throughout the home provided by Kichler Lighting. The bones of the home were kept neutral so that they could change out the design aesthetics through decor and furniture anytime they want.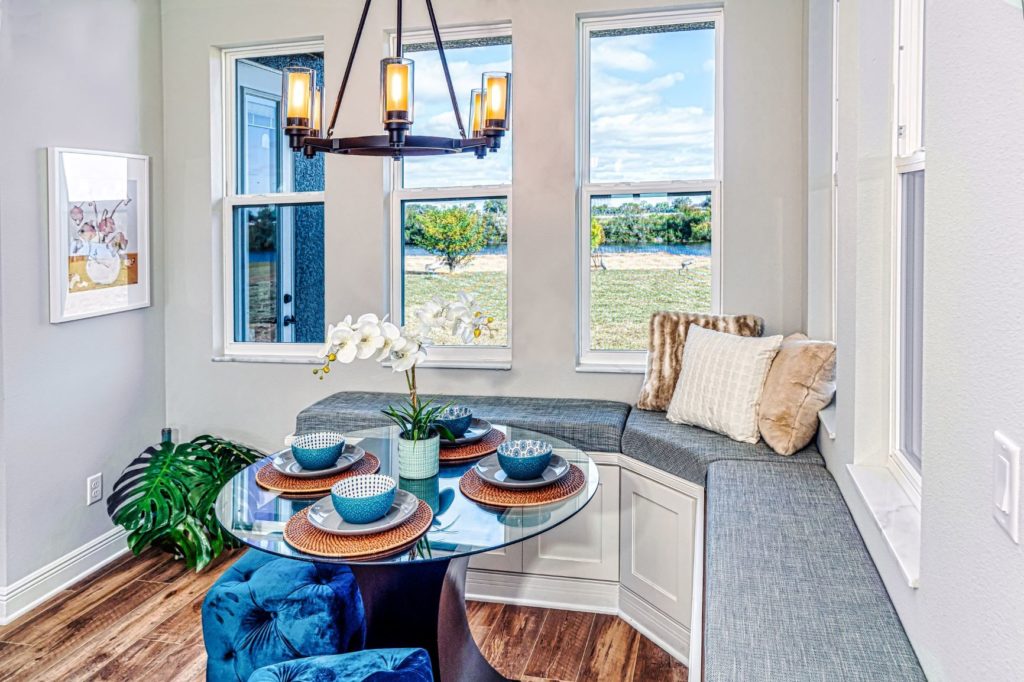 We choose jewel tones such as teal and green to add some vibrance to the space while keeping it timeless and classy. Each space was cohesive with the overall farmhouse style but also had highlighted focal points. The client really wanted an ornate eclectic design somewhere in the home with their flooring. We chose to create that in the laundry room which is a smaller space so that it was not overwhelming.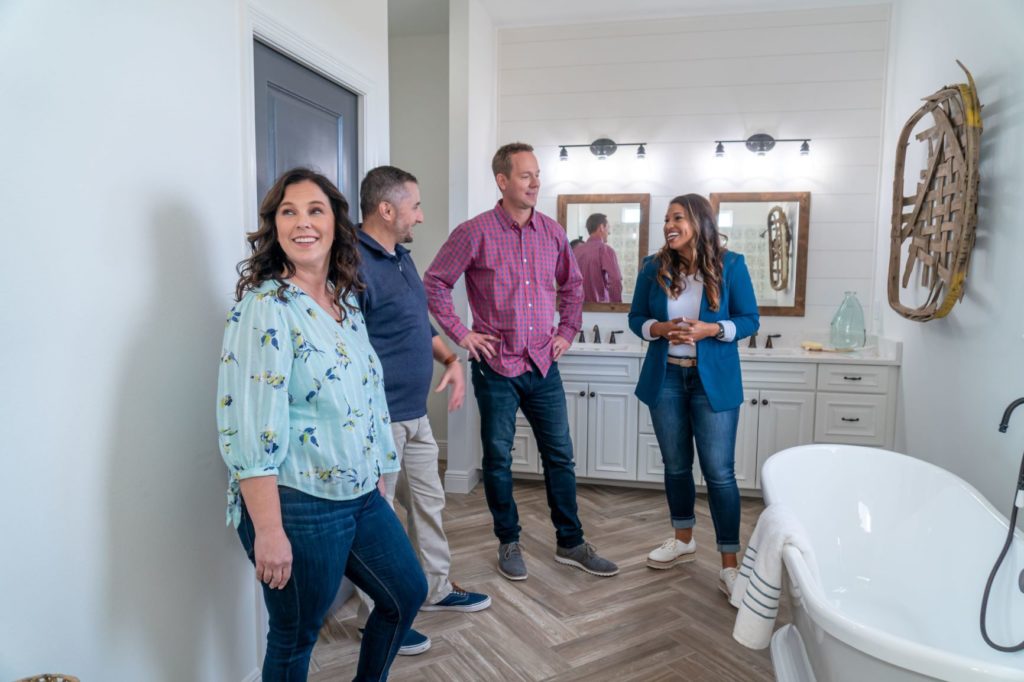 Each project we work on is unique in the fact that we are trying to create the dream home for the client. While budget is always a factor, we try to make sure that we don't sacrifice the overall style and vibe they want in their home!